Clients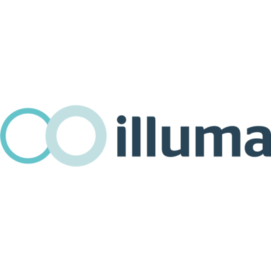 Testimonials
"We appointed Ad Tech Unicorn PR to manage our PR activity around the official launch of Anything is Possible Media and the appointment of our first CEO. They took the time to understand our business and identified lots of relevant opportunities that have increased brand awareness and supported our lead generation efforts.
"The service offered goes beyond that of a traditional PR agency with additional support for content and marketing. They have been integral to our international launch strategy." 
– Sam Fenton-Elstone, CEO, Anything is Possible Media
"Becca from AdTech Unicorn PR is a true PR professional and great to work with. She understands the right sort of communication that resonates with target audiences. As a startup, getting our messaging right across all communication channels is very important and Becca worked on both the PR side and on our sales collateral to ensure consistent and tailored messaging. We took all her feedback on board. I would recommend her PR agency to anyone who is looking."
– Anant Joshi, CRO, Factmata
Offering a planned and proactive approach, Becca helped us secure coverage across a wide spectrum of online media, greatly enhancing and strengthening our brand and online presence. Becca's PR and digital media knowledge and expertise is incredibly valuable in pushing Tech Essence forward, so we look forward to a powerful, long-term relationship with AdTech Unicorn PR.
Ken Leren, CEO, Tech Essence
"AdInCube worked with Ad Tech Unicorn to develop and execute a comprehensive global product marketing and communications strategy. The work produced far exceeded expectations and made a huge difference to the entire marketing function in our company.
"Their work enabled us to increase sales team conversion rates by over 107%, seamlessly align all sales and marketing goals, and had a significant impact on awareness within our marketplace.
"Becca is a pleasure to work with, and equally talented at board level strategy as she is with operational execution. I recommend Ad Tech Unicorn to any company who needs an injection of quantifiable brilliance into their B2B marketing." 
– Max Pepe, VP Marketing, AdInCube
"Becca organised ExchangeWire's inaugural awards event The Wires. From start to finish she worked to ensure that the event reflected our brand and audience; selecting a venue, guest speaker and entertainment that impressed and inspired our guests. Her relentless attention to detail meant that the night ran without a single hiccup. I would highly recommend Becca and Ad Tech Unicorn PR."
– Rachel Smith, COO, ExchangeWire
Media Coverage